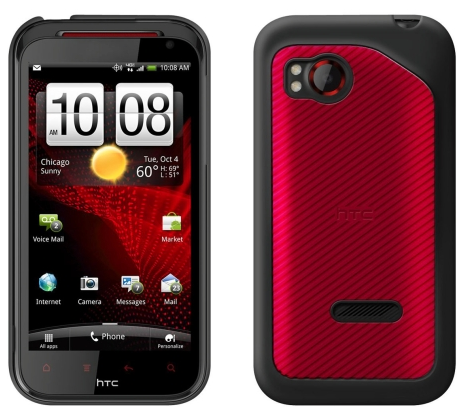 I've got to admit that I was a little jealous of the Sensation XE when it was announced with red accented soft keys while pictures of the HTC Rezound led us to believe that it might not have them. I don't know why colored soft keys seem like a nice addition to a device's exterior, but the just do. We may be in luck though. New renders of the device have started to appear in online shops through listings of official HTC cases that clearly show those spicy red soft keys and a 4G LTE logo.
The current time line we have for a release is looking like November 10. That's unofficial, but gives us a little bit of a window to look forward to.
Via:  HTCPedia
Cheers NCX!
______________________
Some of our best videos.