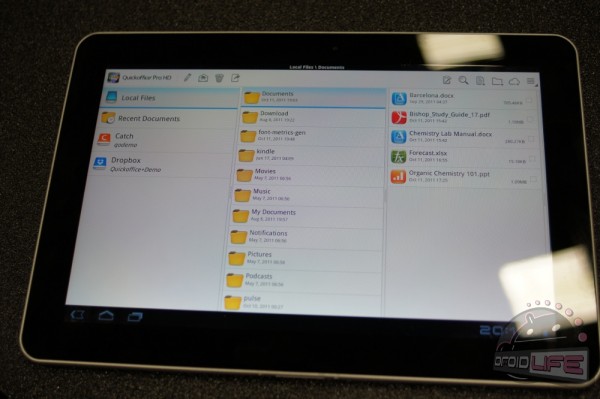 We sat down with the folks at QuickOffice yesterday at CTIA to preview the newest version of the tablet and smartphone app dubbed version 5.0. It's a pretty massive upgrade that introduces a variety of features for the business travel in all of us.
Along with some UI tweaks that add to the polish, QuickOffice is including a new sharing feature. That's right, you will be able to share your work with colleagues on Twitter, LinkedIn, Facebook, etc. They also tossed in some additional cloud services to help round out their portfolio – most notably are Evernote and Catch.
They told us to expect the update in mid-November at the same prices you are seeing right now.  More pictures after the break.