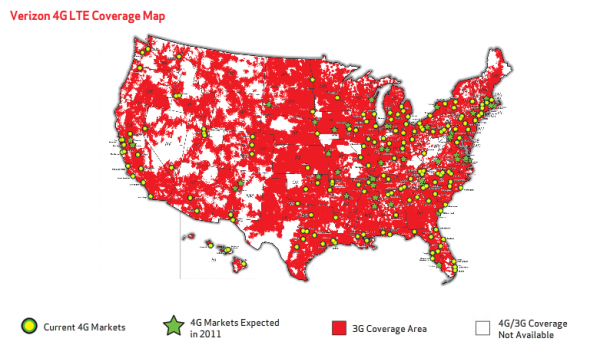 Verizon began unveiling their next batch of 4G LTE markets this morning with an expected launch date of November 17. The list includes 13 new areas along with 5 market expansions in some major cities like Pittsburgh. Once 11/17 hits, we will have 178 activet LTE markets in the U.S.  
New Markets:
Appleton, WI
Des Moines, IA
Cedar Rapids, IA
Lincoln, NB
Rapid City, SD
Kansas City, MO
Springfield and Branson, MO
Orange County, NY (Newburgh, Montgomery, Middletown, etc.)
Roanoke, VA
Greater Providence
Lexington, KY
Little Rock, AK
Savannah, GA
Expansions:
Louisville, KY
Grand Rapids, MI
Minneapolis/St. Paul, MN
Pittsburgh, PA
Nashville, TN
Update:  The full list is now out.  Added them above. 178 markets total after November 17.
Cheers JW!