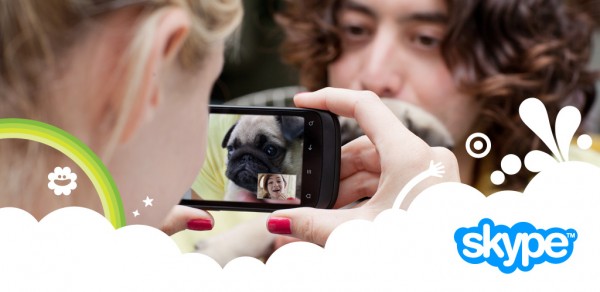 Skype on Android received an update tonight that brought in support for 14 additional devices including the DROID Bionic and the Motorola XOOM. Tablet support was something that had been missing up until now, so this is pretty big news.  You can now Skype away with your friends, loved ones and stalkers from just about every single Android device you own.
Full list of new devices:
Samsung Galaxy Tab 10.1 (T-Mobile)
HTC SHOOTER (KDDI)
Sony Ericsson Xperia Live with Walkman
Sony Ericsson Xperia neo V
Acer Iconia Tablet (A500)
LG Optimus Black LANDSCAPE ONLY
LG Optimus 3D LANDSCAPE ONLY
LG Optimus 2x LANDSCAPE ONLY
Motorola Photon
Motorola Droid3 LANDSCAPE ONLY
Motorola Bionic LANDSCAPE ONLY
Motorola Xoom
Motorola Atrix
T-Mobile Galaxy Tab 10.1?  Didn't T-Mo just tweet about that possibly coming some time down the road? I guess we know now that it is just around the corner.
Cheers @0mie!