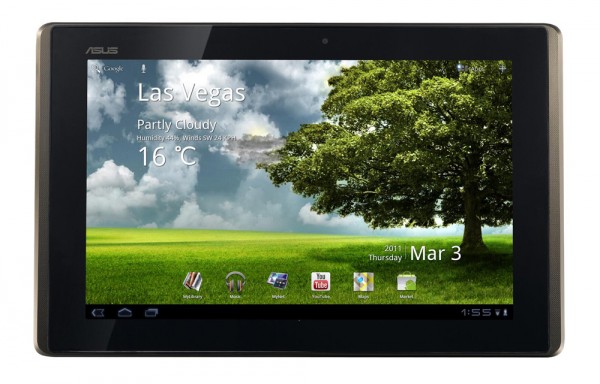 A couple of readers turned on their Asus Transformers this morning and found a little surprise that needed their approval.  An update to Android 3.2.1 was/is available, bringing the most popular Honeycomb tablet on the planet up to the most current version.  Since we had yet to see a changelog after the XOOM WiFi received a similar update, we cruised over to Asus' Facebook page and sure enough, they had posted the details:
Google Update: Android 3.2.1
New Feature:
IME/Translation:
Added Farsi IME support
Czech IME improvement : support Qwerty & Qwertz
JP SKU fixed translation bug and Polaris office font
Added more language translation into ASUS App
APP Updates:
CN SKU 3rd party app bug fix
Polaris office & ASUS WebStorage update
Improvements:
Browser with Adobe Flash improvement; ex: YouTube
Browser force-close improvement
Improve Wi-Fi stability
Improve Chinese handwriting prediction : recognize character from each stroke
Go grab it now!
Cheers David!