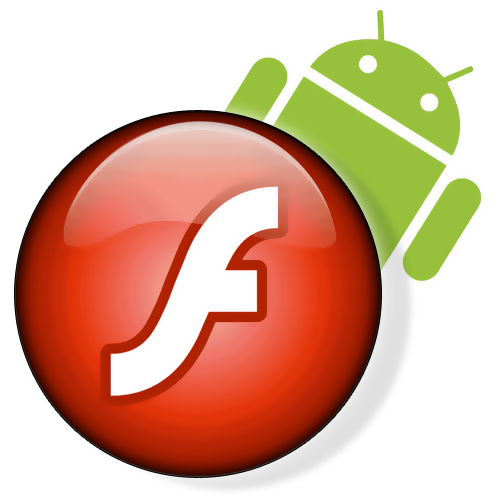 Adobe surprised the heck out of the internet last night with their announcement of Flash Player 11 and AIR 3, along with Stage3D architecture.  I think it's pretty obvious that they are ready to take online gaming, video, and applications to the next level when these two drop in early October.
As you all know, the internet is a better place with Flash in it, so if this new version 11 can live up to even half of what this press release says, then we are in for some really incredible things. With Flash Player 11 and AIR 3 plus Stage3D, users will enjoy full hardware-accelerated rendering of 2D and 3D graphics at 1000x faster than version 10.  We are talking console-quality, 60 frames per second domination on computers with mobile versions on the way.
Some of the gaming industry's top dogs like Zynga, EA, and Ubisoft have already endorsed this latest release.  So if Android users have continued to wonder still to this day why we aren't seeing as many big time titles as iOS, then prepare yourselves, as this release is surely going to help remedy that situation.
Release is after the break, along with the video introduction of Stage3D by the Adobe crew.  
Adobe Enables 3D Games With Flash Player 11, AIR 3

Milestone Release Delivers Major Advancements for Gaming, Media and Data-Driven Applications

SAN JOSE, Calif., Sep 21, 2011 (BUSINESS WIRE) — Adobe Systems IncorporatedADBE +8.04% today announced Adobe(R) Flash(R) Player 11 and Adobe AIR(R) 3 software to enable the next generation of immersive application experiences across devices and platforms including Android, Apple iOS (via AIR), BlackBerry(R) Tablet OS, Mac OS, Windows(R), connected TVs and other platforms. As the game console for the Web, Flash Player 11 and AIR 3 allow game publishers to instantly deliver console-quality 2D and 3D games over the Internet to nearly all PCs and many other devices. Media companies can take advantage of new features to seamlessly deliver protected feature-length, cinema-quality HD video through the Web, in mobile apps, and even with surround sound for connected TVs. Flash Player 11 and AIR 3 provide a cross-device entertainment platform, enabling the best in online gaming and premium video while helping content publishers to reach the broadest possible audience with highly-leveraged development investments.

Dozens of new features in Flash Player 11 and AIR 3 allow developers to deliver a new class of gaming and premium video experiences, as well as sophisticated, data-driven applications with back-end systems integration across devices, including the iPhone and iPad via AIR. AIR native extensions add support for unique device features and native code libraries, empowering developers to freely choose the right mix of Flash, HTML5 and native code to provide powerful user experiences across PCs and devices. Flash Player 11 and AIR 3 will be publicly available in early October. Flash Builder(R) and Flex, Adobe's open source framework for building mobile, Web and desktop apps, will offer support for the new features in an upcoming release before the end of the year.

"With this milestone release Adobe pushes the envelope of what is possible on the Web with a typical PC and opens up a new world of immersive, high-performance gaming experiences," said Danny Winokur, vice president and general manager of Platform, Adobe. "Flash offers the best way for content owners to deliver their most demanding experiences, including games, premium video and sophisticated data-driven apps, to all of their users, while HTML 5 tools such as Adobe Edge and Dreamweaver(R) are ideal for building interactive Web pages, rich ads, branded microsites and general-purpose mobile applications."

Flash Player 11 and AIR 3 offer dozens of new features including:

— Accelerated 2D/3D Graphics: Full hardware-accelerated rendering for 2D and 3D graphics enable 1,000 times faster rendering performance over Flash Player 10 and AIR 2. Developers are able to animate millions of objects with smooth 60 frames per second rendering and deliver console-quality games on Mac OS, Windows and connected televisions. A pre-release brings these same accelerated 2D and 3D capabilities to mobile platforms including Android, Apple iOS and BlackBerry Tablet OS. A production release for mobile platforms is expected in the near future. For examples of 3D games for Flash Player, visit www.adobe.com/go/gaming .

— AIR Native Extensions: With support for thousands of highly-optimized, open-source libraries, developers are able to tap into unique software and hardware capabilities including access to device data, vibration control, magnetometers, light sensors, dual screens, near field communications (NFC) and more. Native extensions also allow developers to more deeply integrate AIR applications with other business software.

— Captive Runtime: Developers can automatically package AIR 3 with their applications to simplify the installation process on Android, Windows and Mac OS in addition to Apple iOS. Users no longer have to download and update AIR separately on any of these platforms, or BlackBerry Tablet OS, which includes AIR built in. In addition, with the captive runtime option developers can manage version updates to their application independent of general AIR updates by Adobe.

— Content Protection: Premium video content can now be protected using Adobe Flash Access(R) 3 across all supported platforms, including new support for mobile platforms.

— HD Video Quality Across Platforms: Full frame rate HD video can now be displayed within AIR applications on Apple iOS devices using H.264 hardware decoding. Rich applications on televisions are also able to deliver HD video with 7.1 channel surround sound.

— Rental and Subscriptions Support: With support for Adobe Flash Access and Adobe Pass, content publishers can take advantage of rental and subscription options for more flexible business models and offer TV Everywhere content to more than 80 percent of U.S. pay TV subscribers.

— Compatibility: 64-bit support on Linux, Mac OS and Windows ensures a seamless experience with the latest 64-bit browsers.

"Zynga's mission is to connect the world through games by bringing play to everyone, everywhere," said Cadir Lee, chief technology officer, Zynga. "In order to do that, we're committed to building mainstream entertainment across all devices, platforms and applications, whether it's through Flash or HTML5. We look forward to the release of Adobe Flash Player 11 and Adobe AIR 3 as next-generation applications to help bring Zynga games to our players worldwide."

"We strive to bring games to our customers wherever and whenever they want to play," said Mark Vange, vice president and chief technology officer, EA Interactive. "The ubiquity of Flash helps EA to bring our chart-topping games to a broader variety of platforms and connect with consumers across a wide range of devices."

"In 'Petz World,' players can adopt, train animals and take them on exciting adventures around the world," said Shara Hashemi, senior international brand manager, Ubisoft. "It's important the animals in 'Petz World' act as if they are alive and behave like their real world counterparts. Flash Player 11 with fully hardware accelerated 3D graphics allows us to deliver the same high-quality animations and 3D models on the Web that our players have loved for years on consoles."

"The opportunities for casual gaming on desktops, tablets and other mobile devices are endless and without Flash we wouldn't have been able to create such beautiful, rich and interactive animations," said Jakub Dvorsky, game designer and director, Amanita Design. "It's absolutely crucial for us to reach the widest possible audience without having to start the development work from scratch for each platform. With Flash, we were able to revamp Machinarium in a matter of weeks and bring it from the Web to the iPad as an app in less than two months with other platforms like Android and BlackBerry following soon."

"Adobe Flash Player with 3D lets us render a tremendous number of buffered triangles quickly with excellent performance and stability," said Michael Plank, co-founder, Pro 3 Games. "It was clear from the beginning that Adobe Flash was the perfect solution to deliver browser-based, console-quality games with powerful visuals and interactivity. The develop once, deploy anywhere capabilities enable us to engage gamers everywhere across Web browsers and sets us up nicely to move into the mobile space."

"Adobe Flash makes it easy to extend the reach of our brand and our games because of the deep market penetration of Flash Player and that worldwide ubiquity is critical for us," said Anton Volkov, chief technology officer, AlternativaPlatform. "Adobe Flash Player 11 with Stage 3D provides unique functionality, including native 64-bit support and asynchronous bitmap decoding, to allow us to leverage both 2D and 3D components for the best gaming experience possible."

Flash Player is supported on more than 98 percent of Internet connected PCs today and by the end of 2011, Adobe expects more than 200 million smartphones and tablets including Apple iOS devices to support Flash based applications via Adobe AIR. By the end of 2015, the number of devices that will support Adobe AIR is expected to increase to 1 billion.

Adobe AIR, a superset of Flash Player, enables developers to leverage existing code to create and deliver standalone applications across devices and platforms. Thousands of Flash based applications have already been created and made available on Android Market, iTunes App Store, Samsung SmartTV Store and BlackBerry AppWorld(TM) today.

About Adobe Systems Incorporated

Adobe is changing the world through digital experiences. For more information, visit www.adobe.com .

(C) 2011 Adobe Systems Incorporated. All rights reserved. Adobe, the Adobe logo, Flash, AIR, Flash Builder, Dreamweaver and Access are either registered trademarks or trademarks of Adobe Systems Incorporated in the United States and/or other countries. All other trademarks including Windows are trademarks or registered trademarks of Microsoft or Linus Torvalds in the U.S. and other countries. Android.is a trademark of Google Inc. Windows is either a registered trademark or a trademark of Microsoft Corporation in the United States and/or other countries. Macintosh and Mac OS are trademarks of Apple Inc., registered in the U.S. and other countries. All other trademarks are the property of their respective owners.