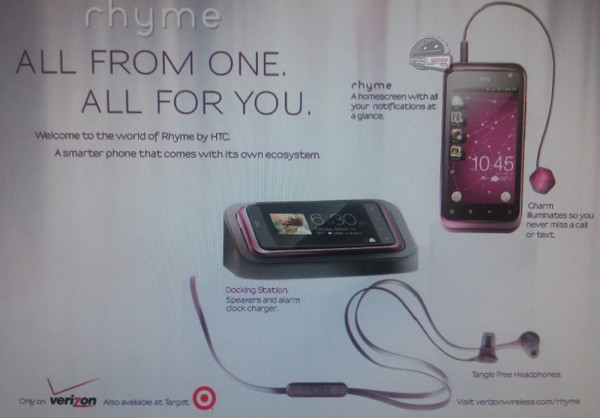 The HTC Rhyme (formerly known as the Bliss) will be available for pre-order at indirect Target outlets this Wednesday, September 21.  The device, which is clearly being targeted at women, will come in "plum" instead of that awful chewed-seaweed green that we once saw it in.  It will have the fancy little charm dangly thingy so that you will know when your phone is ringing or has just received a message while in your purse.  There will be "tangle free" headphones tossed in and a new-school docking station that we have not seen for any other HTC device in the past.
Update:  We initially thought this would just go out to indirect Verizon stores, but after seeing the sign-up page go live just minutes ago, we are now thinking this will be a much bigger release.
The specs won't blow you away, but aren't awful:  3.7″ display, front and rear cameras, and Android 2.3. Pre-orders will begin on Wednesday the 21st for $50 and there is a better-than-average chance of announcement for the phone at tomorrow's HTC event in NYC.  The colors of the press invitation certainly would lead us to believe it's going down.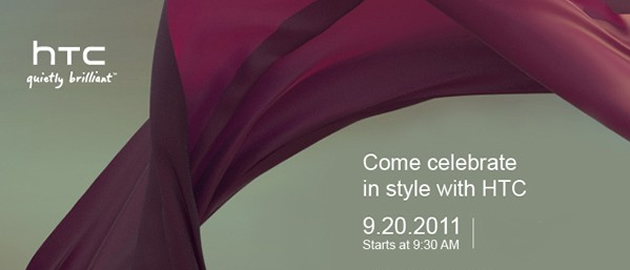 All other information regarding the pre-order along with details on the dock, charm and headphones can be found below.

Cheers J!