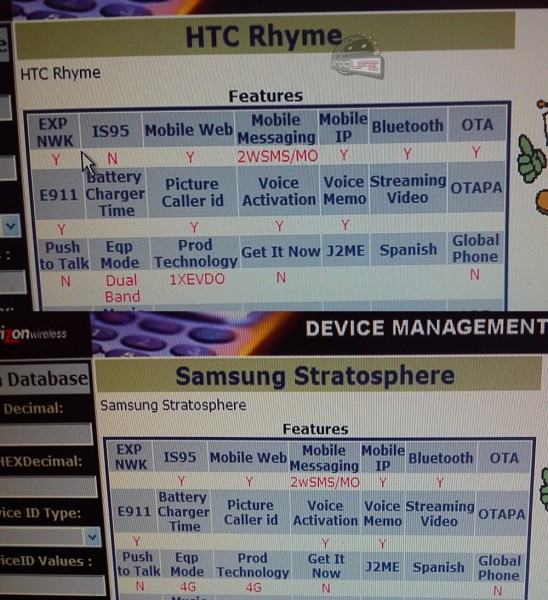 Both the HTC Rhyme and Samsung Stratosphere are now appearing in Verizon's Device Management system, a sign that they are more than just vapor.  The Stratosphere – a device expected to be like the Epic 4G with slideout keyboard – is confirmed as having 4G LTE radios and no global roaming.  The Rhyme on the other hand is just 3G, but could be a girl-friendly device with Beats by Dre audio.  Each of these devices is looked at as being mid-range.
And speaking of mid-range, we have official pricing for the Pantech Breakout below.  
About what we expected to see – $149 on 2-year contract.  But check out that full retail price of $359.  Even as a lower-tier 4G LTE device, that's a heck of a low price.
Cheers ___!