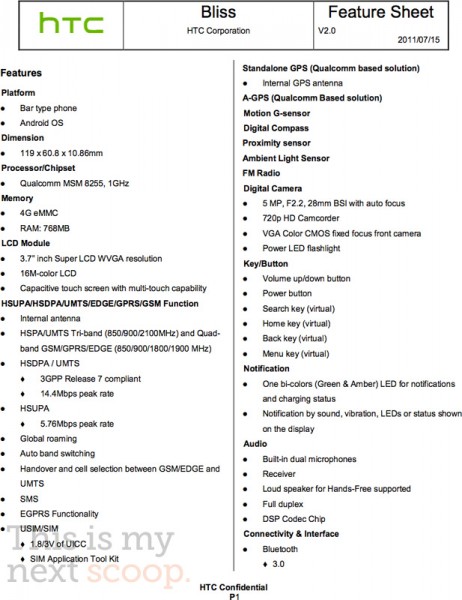 The HTC Bliss has been featured in the rumor mill for months now as one of the first Android devices developed specifically for the female crowd.  With its odd green exterior and the possibility of a female-friendly set of apps pre-loaded, it's an interesting idea, but one that just turned whacky thanks to a look at its accessory list.  Anyone interested in a "charm indicator"?  According to the This is my next crew, this charm indicator will act as an attachment to the phone that can light up during incoming calls or texts.  The point being, that if the device is in a purse, murse or other bag, this charm indicator could hang outside to let you know when your phone is receiving some action.  Kind of a cool idea…time or bust out a fanny pack.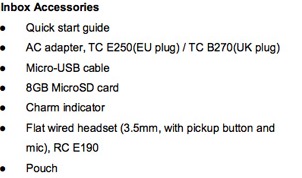 Other than the fancy charm indicator, we also get a look at the internal specs which included a single-core 1GHz processor, dual cameras, and 768MB of RAM.  It's a next-gen phone, but it's also up there with the Thunderbolts of the world.
We are also pretty positive that this device will become the HTC Rhyme on Verizon here in the states.  The Bliss, as listed above, is headed to Europe with HSPA radios, but we have this mid-range ADR6330 (Rhyme) smartphone that has for the most part eluded us.  Here's to hoping they ditch the moldy wheatgrass color scheme when it makes its way over.
HTC Runnymede specs were also revealed – we will have them at Android Life shortly.
Via:  This is my next