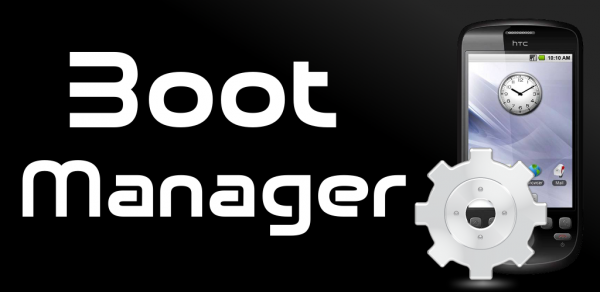 Back when the 'OG' DROID was the hugely developer supported device that it was, users were flashing multiple ROMs a day just to find which they liked best. Now that the developer community has become more diverse with so many new devices, times are different.
Many devices still have outstanding developer support and boast many different ROMs users can flash. The hardest part for some, is switching back and forth between them all. Boot Manager allows users to have up to five ROMs installed on your device at the same time, and with a single reboot, jump to the next ROM. Why wasn't this around when we all couldn't decide between CyanogenMod, Bugless Beast, or Simply Stunning.
Now you are going to ask yourself, "Oh my God, I need this, and is my device supported?" Not to worry. Here is the full supported device list.
Motorola Droid 1
HTC Incredible 1
HTC Thunderbolt
HTC Desire Z
HTC G2(aka Vision)
HTC EVO 4G
HTC Inspire4g
HTC Desire
HTC Desire HD
HTC MyTouch 4G
HTC Nexus One
Htc Evo 3D
Htc Sensation
Htc Incredible 2
Htc Incredible S
Htc Desire S
The process won't take you less than a minute to complete, but if you have the urge to have some fun with your device, the developer has made a great instruction manual for all users. You can read that here.
Market Link ($2.99)
Flashing a new ROM and giving them a test run is such a great feeling. Just knowing we can change up our phones however we want is huge advantage rooted users can have. But as always, be safe, and make sure to read all the directions. Anyone in the need for having multiple ROMs running on their phone? Good luck!