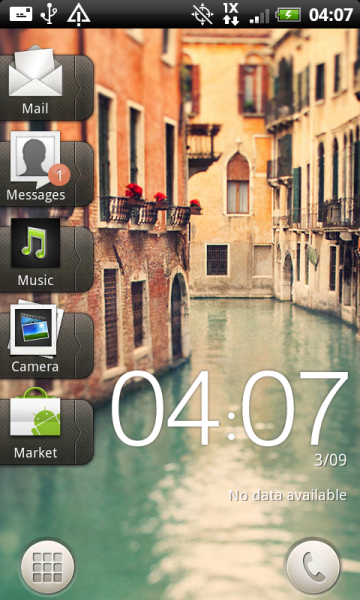 It was only a matter of time, right?  Last week we saw a version of HTC's Sense 3.5 ported over to the Desire, so forming a team to work on bringing it to the DROID Incredible just seemed like a logical next step.  And after looking at these screenshots, you can see that the team has made some progress by getting it booted and then fixing a ton of initial bugs in just a short few days.  You won't find a test build to flash at this time, so try as best as you can to remain patient.  The 13-man team is working hard to get this out to the masses as soon as possible.  
And to get an idea of what to expect from HTC Sense 3.5, watch this video again:
Follow the progress at this XDA thread.
Update:  It looks like a build is already available for the Incredible 2.  Granted, it is a MySense 3.5 port which is part Sense 3.5 and part T-Mobile garbage, but at least it's a start.  Jump on it!  Support thread here.
Cheers frostincredible!