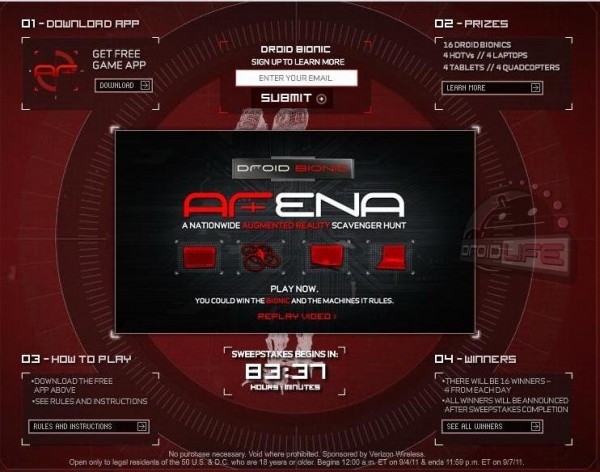 The DROID Bionic teaser site at DroidDoes.com went up this morning, asking that four tech sites enter in secret codes to unlock something grand.  Well, we discovered that part of the plan could include a new augmented reality scavenger hunt, but still were not sure if the unlocking of the site would reveal this.  Thanks to a tipster, we now know that's exactly what it will do.  After each site unlocks their particular section, a new piece of the hunt will be revealed.
There will also be a video at some point, but apparently that either hasn't been uploaded yet or is not ready to show itself.
Should have titled this, "Spoiler alert!"
Update:  Here is the video…(newer version of the video)
Cheers Tom!