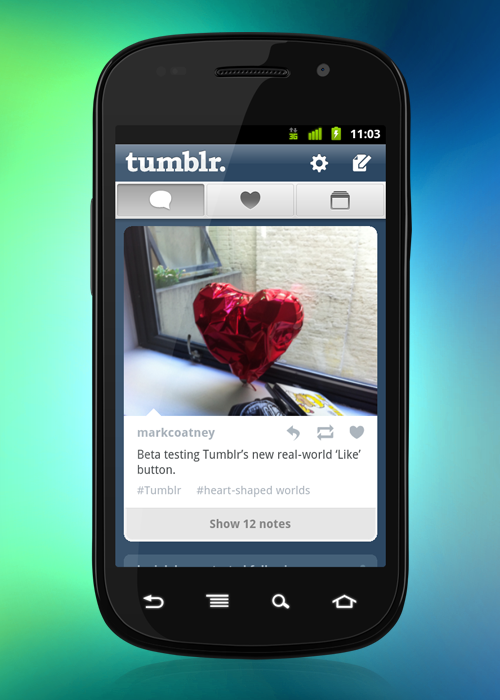 Any Tumblr users in the building?  As a user of the service, I'm actually excited to see that their team has released a major update to version 2.0.  The previous version was not the most fluid of apps and also had a variety of annoying bugs that seemed to get ignored.  In this latest build, users will enjoy a redesigned UI along with the ability to manage multiple blogs, messages and an address book all without leaving the app.
New interface: A total redesign centered around Android's hardware and software.
Manage multiple blogs: It's now a simple swipe to access your different blogs and manage your drafts, queue and followers on-the-go.
Create a post:  We've highlighted posting to Tumblr so you can share text, images, links, chats, quotes and videos whenever you want.
Messages: View and reply to messages for each of your blogs.
Address book: Find people to follow from your phone's address book.
New users: Sign up right from the app.
Bonus: For quick sharing, you can post anything from your home screen via the Tumblr widget.
Know of any Tumblr accounts we should add to our list of daily reads?
Via:  Tumblr, Android and Me