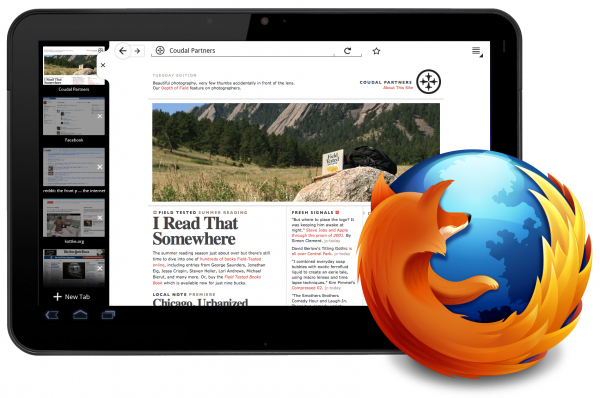 I. Want. This. Now.  Yes Firefox, you have impressed me enough in a single preview post of your tablet-specific browser that I feel like I can no longer live without it and I don't even have it yet.
In a blog post by one of Firefox Mobile's developers, we get a look at the UI decisions that have been made for their tablet browser, along with some of the goodies that have carried over from the phone version.  The Awesomebar is included, a new tablet theme, and top/side tabs depending on which way you are holding your tablet.  This looks impressive.  And at this point, anything is better than the stock, crashmaster Honeycomb browser, right?  
Landscape and Portrait Modes:
Awesomebar:
Just guessing, but would doubt that this will have Flash support.  Since the phone version doesn't, I cannot imagine that they would all of a sudden see the light and take their tablet version into the light.
Other than Flash, anyone else as excited to try this out as I am?
Via:  Ian Barlow, Android Central