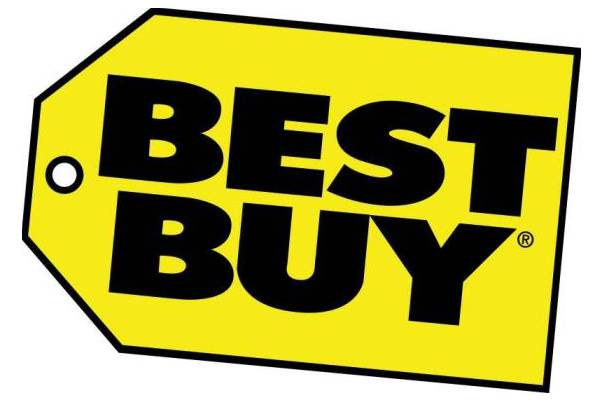 Starting August 21st (this Sunday), if you had plans of heading into your local Best Buy to pick up an HDTV, then you should check out a Samsung. For one week, when you pick up certain models of Samsung HDTV's, they will throw in a 16GB Samsung Galaxy Tab 10.1, for free. Unfortunately, it looks like the smallest amount you can spend to get the deal, is to purchase the Samsung 46″ Class LED 1080p Smart 3D HDTV, all for the low-low price of $1499.00. Not bad, right? 
If you had plans of ballin' out at Best Buy next week, then definitely check it out.
Best Buy® Offers Samsung Tablet with Big Screen TV Purchase

Perfect Match Promise offer includes Samsung Galaxy Tab 10.1 with purchase of select Samsung HDTVs for one week starting Aug. 21

MINNEAPOLIS, Aug. 18, 2011 – Best Buy (NYSE: BBY), a leading retailer of consumer technology products, today announced the perfect deal for tablet and TV enthusiasts: Starting this Sunday, Aug. 21, Best Buy is including a Samsung Galaxy Tab 10.1 with the purchase of select Samsung HDTVs. The offer is valid through Saturday, Aug. 27.

This week's Samsung special is the latest offer in Best Buy's Perfect Match Promise, a series of deals to help customers go big and go home happy. This week only, Best Buy's Perfect Match Promise offers customers a 16 GB Samsung Galaxy Tab 10.1 with the purchase a Samsung 46″ Class LED 1080p Smart 3D HDTV all for1 the low price of $1499.99 after savings2. Customers can also step up to a 55″ Samsung TV (measured diagonally) with a 3D Starter Kit3 for1 only $1999.99 after savings4.

The critically acclaimed Samsung Galaxy Tab 10.1 is powered by Android(TM) 3.1 Honeycomb and offers a brilliant 10.1-inch HD touchscreen display with an ultra-slim, lightweight design. The Samsung Galaxy is included in a rapidly expanding tablet selection at Best Buy, which is advancing growth of the tablet category by combining the most tablets under one roof5 with a shopping experience that allows customers to easily try and compare devices. In many cases, consumers are using their tablets as a remote for or complementary screen to their television and Best Buy helps individuals to find the device and connections to best fit their needs.

Designed to help customers searching for the TV of their dreams, the Perfect Match Promise promises the most large TVs under one roof6 along and other benefits such as:
– 60-day price drop promise – let us know if the price drops in the next 60 days and the difference will be refunded
– Satisfaction guaranteed – within 30 days if you decide your match is not perfect Best Buy will pick up your TV and take it back for free
– 3-year special financing – pay no interest on home theater purchases of $899 plus if paid in full in 3 years7
– Free-delivery on TVs $899 and above
– Knowledgeable, passionate people to help you get the perfect TV for your need

For more information about this week's Samsung offer and the Perfect Match Promise, or to check out Best Buy's tablet and big screen TV selection, visit www.BestBuy.com.

About Best Buy Co., Inc.

Best Buy Co., Inc. (NYSE: BBY) is a leading multi-channel global retailer and developer of technology products and services. Every day our employees – 180,000 strong – are committed to helping deliver the technology solutions that enable easy access to people, knowledge, ideas and fun. We are keenly aware of our role and impact on the world, and we are committed to developing and implementing business strategies that bring sustainable technology solutions to our consumers and communities. For information about Best Buy, visit www.bby.com.

1Products must be purchased on same receipt to receive package savings.

 2$1999.99 TV + $499.99 Galaxy Tab + $349.99 3D Starter Kit =$2849.97 – $500 TV Savings – $849.98 Package Savings = $1499.99

 3Kit includes 2 pairs of active Bluetooth® 3D glasses, Shrek, Shrek 2, Shrek The Third in 3D and mail-in vouchers from Samsung for Megamind and Shrek Forever After in 3D.

 4$2799.99 TV (Sku: 2209261) + $499.99 Galaxy Tab + $349.99 3D Starter Kit =$3649.97 – $800 TV Savings – $849.98 Package Savings = $1999.99

 5Based on a comparison to National Retailers as of May 28, 2011.

 6Based on a comparison of Big-Screen TVs (46 inches & larger) available at national retailers as of June 3, 2011

7$899 Min. total purchase required. Minimum Payments required. Offer valid at Best Buy®Stores only.   On approved purchases on the Best Buy consumer credit card. HSBC Accts: Min. interest charge = $2. Deferred Interest Info: Variable APRs as of 08/01/2011. Variable Standard APRs: 24.24% – 27.99%; Variable Penalty APRs: 29.24% – 29.99%.