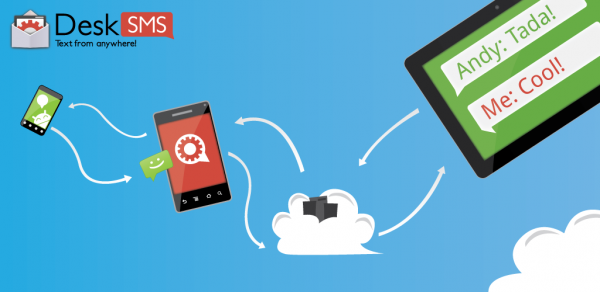 Update:  5 winners have been chosen – emails sent.  Thanks everyone!
Koush's DeskSMS application has been out for almost a month now, growing into one of the more useful apps we have seen in quite some time.  The idea – send text messages from anywhere using Gmail, Google Talk, or (newly added) Chrome extension.  It has received enough updates, polish, and stability over the last few weeks to take it from being free to a subscription-based service.  Since Mr. Dutta is a big fan of DL and loves to give back to the Android community in general, he tossed us five (5) 1-year subscriptions to give away today!  Each valued at $4.99 per year.
So how can you win one?  By following a few simple steps:
1.  Follow both @droid_life and @clockworkmod on Twitter.
2.  In the comments, tell us how many texts you average each month.
That's it!  We'll choose winners in the morning at 9AM Pacific.
To try DeskSMS today for free for two weeks, grab it from the market.