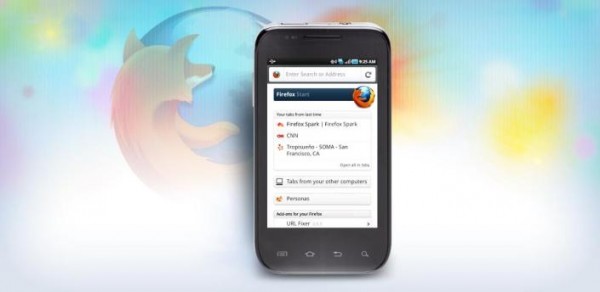 Not too long ago, Firefox started a march for a better web experience. Today, Firefox has taken it's first true step towards that goal. They have updated their Android application, and have given Firefox for Android a very nice face lift, and more importantly, have given developers the tools to build better web applications, and websites. 
The new welcome page helps users discover browser tools and features (like Firefox Sync, add-ons, tabbed browsing and bookmarks) that are conveniently stowed away in the side panels. Many users will notice faster zooming, crisp text and reduced pixelation due to enhanced image rendering in Firefox for Android.

Firefox for Android adds support for tools that help developers create rich, compelling mobile Web apps and websites. With the single touch events API, developers can build Web experiences that detect touch events and gestures. Imagine mobile Web apps that enable users to swipe their finger to pan around a map and mobile Web games that let you swipe a finger to swing a baseball bat or pull a slingshot to launch an angry bird. Support for multi-touch events will be added in future releases.
Which mobile browser people tend to use is a big deal for some, and with a seemingly never ending list, it is hard to make a definite choice. Has everyone given Firefox's previous attempts a chance? Definitely check out the newest version and see if it is on par with Dolphin Browser or Opera Browser. Let us know if it's better and if this new makeover was a good move.
Which mobile browser is everyone rocking these days?
Via: Mozilla