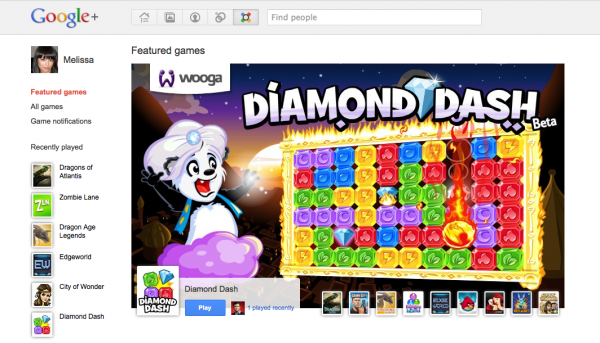 Google+ is bringing games to the mix. As soon as you are done cursing, and hoping that there is no such thing as "invites" to these games, then we will let you know what to expect. From what their press release is stating, hiding the games and all the junk info that comes with them, is made super easy in Google+. If you do not want to see anything about games, just say so. But once you click on the games tab, then be prepared for a mighty barrage of invites and info about all your loved one's gaming. 
When you're ready to play, the Games page is waiting—click the games button at the top of your stream. You can see the latest game updates from your circles, browse the invites you've received and check out games that people you know have played recently. The Games page is also where your game accomplishments will appear. So you can comfortably share your latest high score—your circles will only see the updates when they're interested in playing games too.

If you're not interested in games, it's easy to ignore them. Your stream will remain focused on conversations with the people you care about.
Google has some great titles for the launch. Angry Birds, Bejeweled, Dragons of Atlantis, Zynga Poker, and plenty more. What is even more surprising is the lack of Farmville references in their press release. But do not worry, we are sure that it will come soon.
Rejoice, or run for the hills?
Via: Google Blog