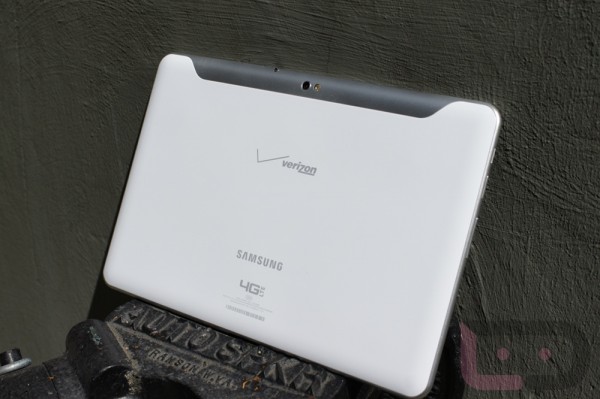 We finally decided to give the Samsung Galaxy Tab 10.1 with 4G LTE a spin even though it has been available from Verizon for a couple of weeks now.  The device, as many of you know, is exactly like the WiFi versions that have been in retail stores for a month or so, but packs that extra special 4G radio, making your mobile life outside of home that much faster.
We got a hold of the white 16GB version ($529 on 2-year contract) and will be putting it through the proper tests over the next few weeks to help you decide if you should pick one up or wait to see what the holiday lineup will look like.  If it's anything like the our special edition I/O version, we're more than likely have some nice things to say about it.    
______________________
Some of our best videos.