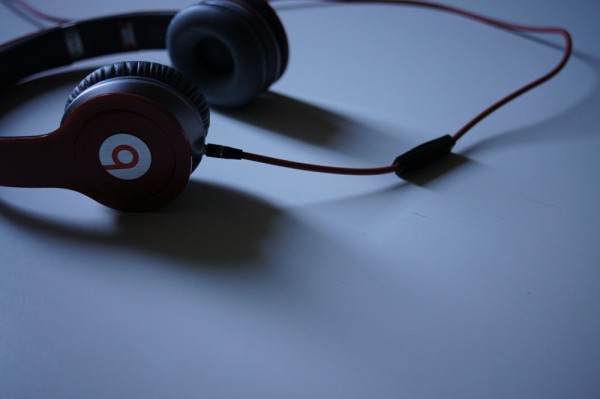 HTC is expected to announce something fairly big tomorrow, but up until the last hour or so, no one had a clue as to what it could be and was simply guessing.  Well, according to a couple of reports now, they could reveal their new acquisition/partnership with Beats Electronics – a company many of you know as Beats by Dre.  There is no telling how they plan to incorporate their reported 51% share into their phones, however, most of us would assume their products will either be branded as "Beats Equipped" or come with a set of headphones.
We tweeted the rumor an hour or so ago and have seen some pretty mixed reactions from readers.  All I can say, is that this type of acquisition/partnership has the potential to make HTC phones sell at an even greater pace and quickly bring them into the public eye.  Whether you think Beats by Dre headphones sound good or not, the fact that the brand is so recognizable these days with the youth is what makes this a big deal.
Update:  The Beats crew just made it official on their Tumblr….
Dear Beats Army:

Today marks an incredible day for sound and Beats by Dr. Dre.  We are announcing a partnership with HTC, one of the world's leading wireless manufacturers. With this announcement, our two brands are coming together to redefine the smart phone category and redefine the way that sound is heard.

Over the past year, Beats by Dr. Dre has continued to evolve from a headphone company to a  cultural movement that is redefining the way sound is heard. We have strived to take studio-quality music into the hands of you, our consumers, across the globe.  This partnership with HTC represents the next phase of our vision, placing the utmost importance on giving smart phone fans the opportunity to hear the highest-quality of sound possible.  The Beats team, still led by Dr Dre and Jimmy Iovine, will continue to manage Beats autonomously.

There will be a lot more exciting news to come and we will continue to keep you on top of all of the wonderful things happening within the Beats World. This is truly an incredible chapter for Beats and we are proud to have you with us.  Let's Go!

THE BEATS TEAM
More coverage at CNET and AllThingsD.
Cheers 0mie!