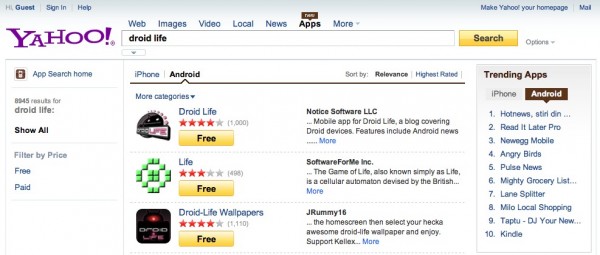 Yahoo is getting with the times apparantly, and has now added a tab to their front page entitled, "Apps". Under this new tab you can search between the enormous lists of Android, and iOS applications. Better yet, you can choose applications and send them right to your device from Yahoo. Good looking out, Yahoo.
If searching the browser based Market just wasn't enough for you, now you have even more options. After playing with it for a few minutes, it definitely does its job well, and the site is very polished. So go download all the Droid Life apps and let us know what you think. Going to stick to the classic Android browser based, or could you see yourself reading Yahoo's Top News and sifting through apps from now on?
Cheers Aaron!
______________________
Some of our best videos.