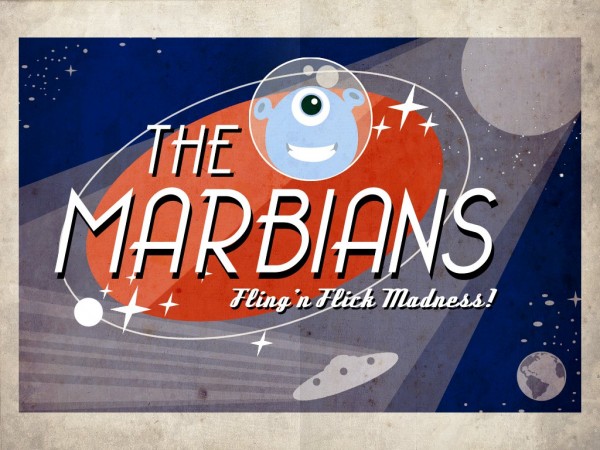 We'll be getting another time killer for Android devices this Friday, with the release of The Marbians. Are you ready to help these poor little crash landed aliens encased in marbles(?) get back home on their distant planet? Definitely looks like a fun premise, with Cut the Rope-esque looking graphics, and a smooth looking gameplay, we'll see if it becomes another instant classic. 
The Marbians is a physics-based puzzler where players must fling and flick Marbians across increasingly challenging courses to collect moon rocks and find a way back to their UFO.
Simple yet addictive gameplay that will keep players coming back to solve the next puzzle.
Take a trip back to the 1940's with retro rock 'n roll tunes and aesthetics!
Players will find The Marbians easy to jump right into, but can expect many surprising challenges in this off-the-wall, retro 40's universe meets modern day gameplay.
Who's all looking forward to this game as much as we are? If you're looking for even more info on the upcoming release, then follow this link.