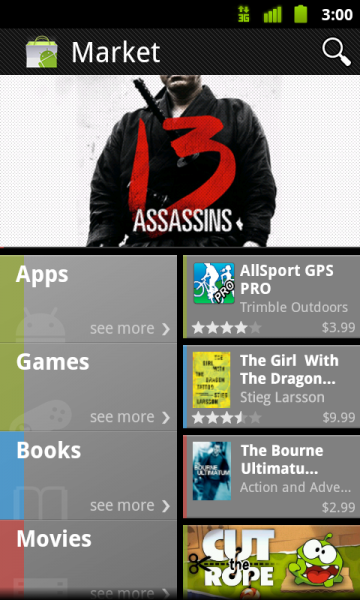 A new Android Market was announced today which includes an entirely new UI (user interface) along with movie and book rentals.  This update will start to rolling out in the "coming weeks" and should go through automatically.  There likely be some tricks to get it to happen sooner once the rollout starts, but for now, we'll just have to entertain ourselves with video overview that we've dropped below.
To summarize though, U.S. users will now be able to rent movies that can be streamed or downloaded to their devices, book purchasing is now included much like it has been on tablets, and the UI overhaul should make finding the best apps available even easier.  We sort of have mixed feelings on the new look (WP7?), but are eager to give it a run.  
Your thoughts?
Via:  Google Mobile
Cheers to everyone who sent this in!