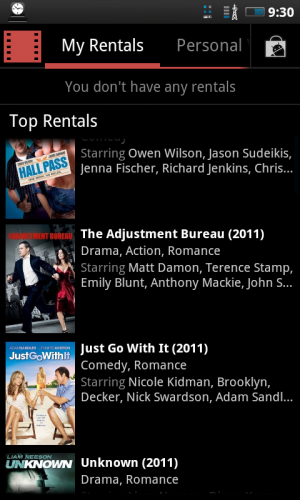 Google looks to be prepping for a release of their Videos app for smartphones very shortly. For some lucky users, it has been showing up in the Android Market, then disappearing though. There's only a few things Google really needs to implement with this release for it to be successful – Allow rooted phones to use it, lower the renting price of movies, and make sure there aren't device compatibility issues like we've seen from competitors. But alas, most of these will not happen. We can dream, right? 
With competition like Hulu+ and Netflix, I think it will be tough for Google Videos to get its foot in the door. As of July 1st though, Google seems to be in preliminaries of acquiring Hulu. Game changer coming soon?
Quick Video Preview:
Via: Android Central
______________________
Some of our best videos.