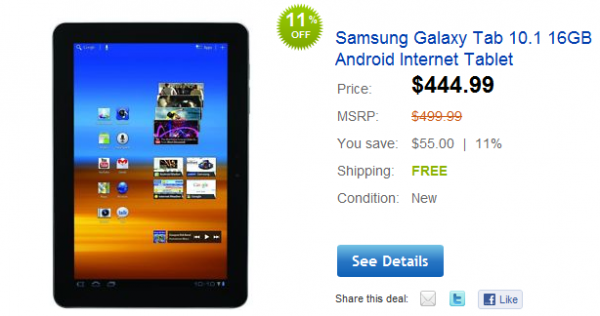 Yesterday, eBay tossed out the Motorola XOOM WiFi 32GB for $499 and are back again with two additional Android tablets on the cheap.  You can pick up the brand new Samsung Galaxy Tab 10.1 for as little as $444.99 or the Nook Color (which has a ridiculously large dev community) for $189.99.
I know that many of you are having trouble deciding if you should buy a tablet now or wait for the next batch of quad-cores, but there are some pretty solid deals out there to be had.  The good news is that in the next few months, we'll probably see the current crop of Tegra 2 devices drop substantially in price while the new big dogs are introduced.
Buy:  Galaxy Tab 10.1 | Nook
Cheers George!