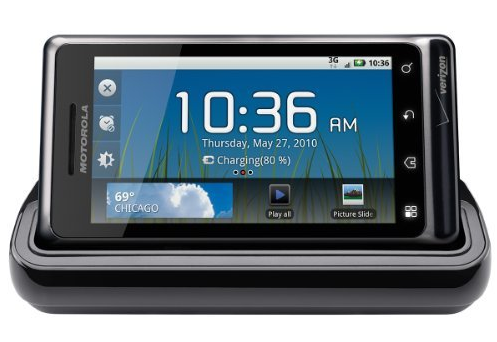 If you have been on the lookout for a multimedia dock for either your original DROID, DROID2 or D2 Global, then you may want to check out this new deal from Amazon that popped up over the weekend.  All you have to do is purchase a car dock for the device and they'll toss in the multimedia station for free.  Actually, it looks like they are just discounting the heck out of both of them to make it look like you are getting one free, but whatever – cheap is cheap, right?
You can check out our review of the D2's multimedia dock here.
Buy.
Cheers Jamerson!
______________________
Some of our best videos.