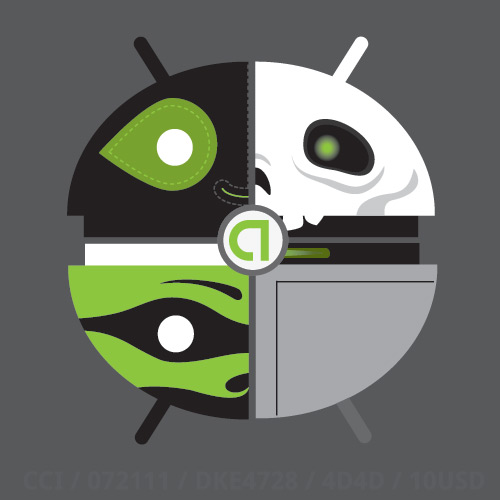 For whatever reason, we can't get enough of Dyzplastic's (Dead Zebra) Android Collectibles, especially the new series 2 set.  In fact, we love them so much, that we gave away an entire case during our Reader Appreciation Week.  So when we saw this image tease come across the wire last night from their blog, we got more than a little excited.  All that was included with it were the words:
Heroes, Masked Avengers, Villains, Killer Robots… all in a Summer's work.
Being a summer filled with some awesome (Thor, new X-men) and some crappy (Green Lantern) superhero flicks, this new set could be more-than-fitting.  Who doesn't want a superhero Bug Droid Andy?  Anyone else excited, or is it just me?
Via:  Dyzplastic