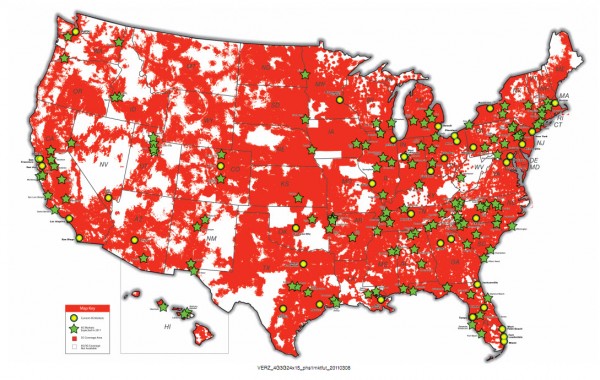 We're hearing from a number of you across the nation that Verizon's 4G LTE network could have gone down again last night around 2:00AM Central in an "unscheduled outage" and is not back up completely.  Some east  coast cities like New York City are reportedly doing just fine, but Philly, Atlanta, Cincinnati and some in Florida may still be down.  I know that I've had 4G out west in Portland for the last week, but definitely cannot grab a signal as of 6:16AM this morning – San Francisco may also be down.  No word yet from @VZWSupport.
So as always, we ask that you drop us a line in the comments with your 4G status…
*Note – A simple reboot seemed to fix everything for me.  Worth a try.
Update:  It sounds like service is being restored for the most part around the country, plus people are having success by just rebooting their phones.  We'll keep an eye out for anything else that could potentially happen and update it here.
Cheers marc and everyone else!