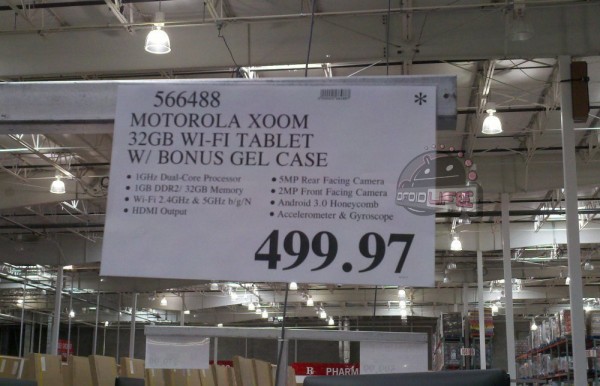 Looks like Costco is lowering the price on our beloved Motorola XOOM. (Review) We checked the mobile site and aren't seeing the new price, so if you're in the market for a XOOM Wifi this weekend, be sure to head into your local Costco for a great deal on a great tablet. And since they're throwing in a $20 Gel case, show em' some love.
(Update) Just got an email from a reader who was given money back due to Costco's Price Adjustment Policy. If anyone has bought the XOOM from Costco recently, you better hurry back and get yourself some money.
Costco Site
Cheers MM and Mathew!