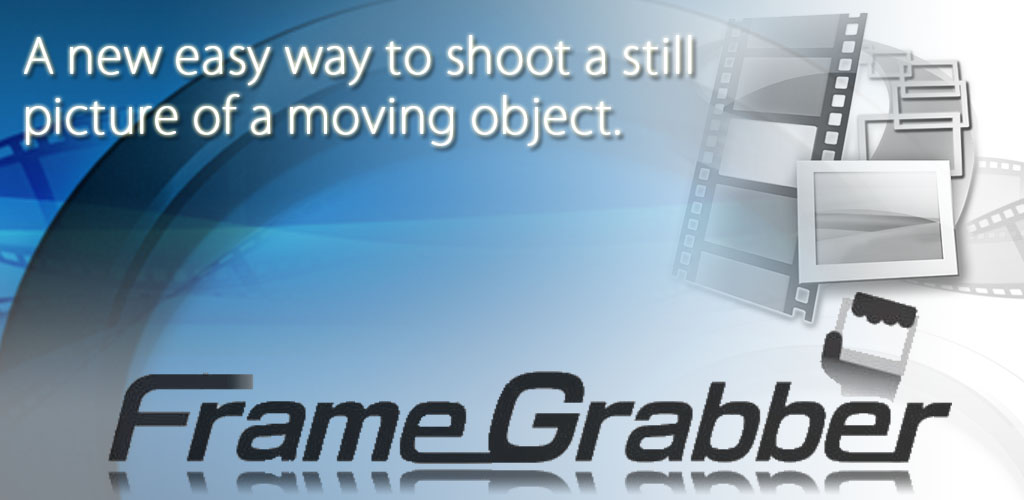 We recently posted about an application that was in the works called, "Rewind". Soon after, we had a reader point out to us that an application called Frame Grabber did basically what Rewind was setting out to do. So we started the investigation and came to find out, that Frame Grabber is actually pretty awesome.
So when you open Frame Grabber, you're on the title screen. You then click on a "Get Video" button which then shows you a list of all videos you have on your phone. I did not see an option to be taken to the camera from inside the application. So basically, instead of taking stills, you just take video, then grab which frame out of the video you think is best. 
For the test I used a music video I had on my phone by a band called, Terror. For anyone who didn't know I'm an avid metal fan. There's a lot of fast sequences in this video which I would think could possibly make the app show me a bunch of fuzzy, out of focus pictures. I was actually surprised to see how good the quality of the pictures were, and even more happy to see how easy it was to use. Huge plus sign, and that was it. Stills get stored to your SD and you're set to share the pictures however you want.
Application is available on the Market for $2.99 | Market Link
Cheers Lonnie!