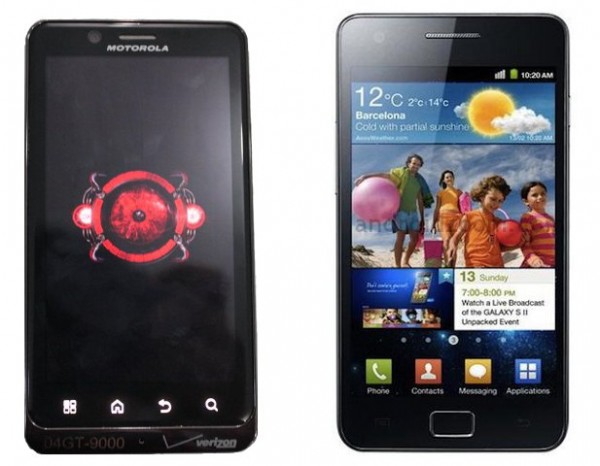 The battle of the summer phones on Verizon appears to have been narrowed down to just two as of today:  the DROID Bionic by Motorola and the Samsung Galaxy S II.  Both have out of this world specs like dual-core processors, 1GB of RAM and the latest version of Android, but there still could be a thing or two that would make you choose one over the other.
The Bionic has been the most anticipated and talked about Verizon phone that we've seen in a while, but we can almost guarantee (unless something wild happens) that it will have a locked bootloader, not-so-hot PenTile screen, and MotoBlur.  The Galaxy S II on the other hand will have a slightly smaller yet much more vibrant screen along with an unlocked bootloader, but may not come with a 4G LTE radio.  We're just wondering if LTE in this case would be a killer to you?  Is an unlocked device with an amazing screen worth passing up on just because it won't run on Verizon's LTE network?
*Note – Most of the specs and bootloader/LTE talk in this poll are our guesses and opinions on what these phones will likely ship with.  There have been no official announcements as to whether or not these phones will be locked down or if the Galaxy S II will have LTE.

Loading ...