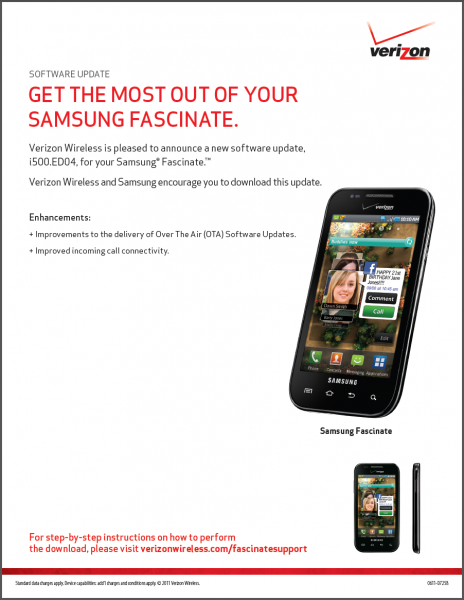 I'm not sure I've ever seen an update that improved the ability of the phone to receive more updates, but we'll accept it (any chance that means Gingerbread?).  The Samsung Fascinate ED04 build that's rolling out now apparently does just that and also makes your call experience more tolerable.  Yeah, it's minor and all, but how happy are you to see Samsung and Verizon continue to pump out updates to a year old device that seemed to be neglected for so long?  Even I'll admit that it's becoming less and less painful to think about buying the Galaxy S II when it lands on Big Red.
Cheers to everyone who sent this!
______________________
Some of our best videos.