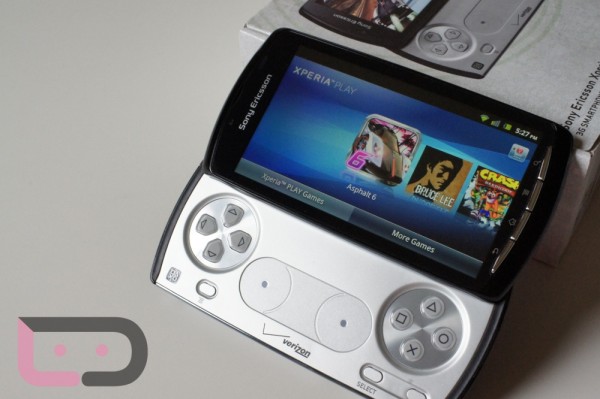 Gaming is only getting better for the Green Robot. Sony Ericsson announced that they are bringing an excellent trove of game titles that are optimized for the Xperia PLAY. Huge titles like Minecraft, Pocket Legends, Star Legends, D.A.R.K., and even Battlefield Bad Company 2. Some titles are exclusive to the Xperia, including most of the aforementioned. Don't worry though, there are plenty of great games with no exclusiveness to the PLAY.  After the jump check out the huge list of titles.  
The list is as follows:
New Android Games Exclusive on Xperia™ PLAY:

Minecraft™ by Mojang
Battlefield Bad Company 2 by Electronic Arts
Tom Clancy's Rainbow 6 Shadow Vanguard by Gameloft
Desert Winds by Southend Interactive
Ruined by Bigpoint
Icebreaker™ by NaturalMotion
Sleepy Jack by SilverTree Media
Cracking Sands by Polarbit
Armageddon Squadron 2 by Polarbit
An unnamed fighting game from Khaeon Gamestudio

New Games coming soon on Xperia™ PLAY:

Pocket Legends by Spacetime Studios
Star Legends: The Black Star Chronicles by Spacetime Studios
Eternal Legacy by Gameloft
Guns 'n'Glory 2 by HandyGames
Dungeon Hunter 2 by Gameloft
Pocket RPG by Crescent Moon Games
D.A.R.K. developed by Gamelab
Samurai II: Vengeance by MADFINGER Games
Vendetta Online by Guild Software
Order & Chaos – Gameloft
Happy Vikings by Handy Games
A Ball Game by Trendy Entertainment
Lumines by Connect2Media
Sony Ericsson is definitely leading the charge in bringing great titles to Android. For that, we salute them. We'll keep you posted when you can pick these games up!
Via: Sony Ericsson
Cheers__!