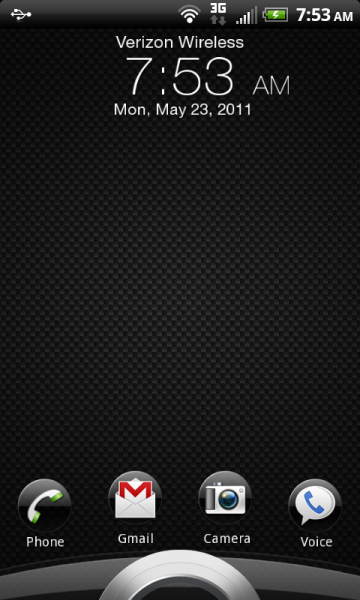 When the HTC EVO 3D was announced as running Sense 3.0, there were a few of us with Thunderbolts and Incredibles that were possibly a little jealous.  That new lock screen was just too sexy to not envy, plus we love that the notification bar has built-in toggles for WiFi, Bluetooth, etc.  Well, guess what?  Some of our fine friends in the ROM game have already popped out fully-working Sense 3.0 Gingerbread ports for you to try out.  Actually, I shouldn't say "try out" since almost everything seems to be working on them and would easily hold up as your daily driver.
Thunderbolt:
Incredible:
Instructions:
1.  Download the ROM that fits your device and drop it on your SD card.
2.  Boot into Clockwork Recovery and backup your current settings.
3.  Then perform a factory reset/full wipe.
4.  Load up the .zip of the ROM that you downloaded above.
5.  Enjoy!
Cheers Nicholas!