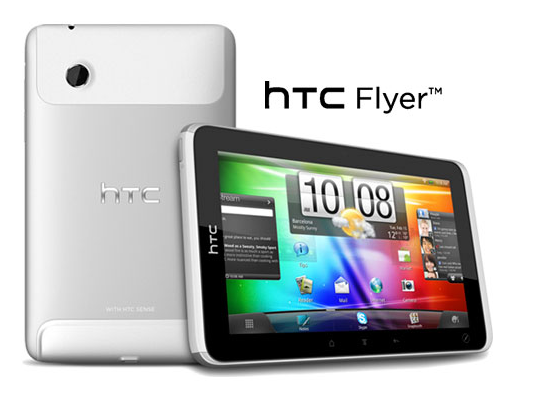 The WiFi-only HTC Flyer will finally hit Best Buy stores (exclusively) on May 22:
Best Buy today announced that the Wi-Fi only version of the HTC Flyer™ tablet launches on May 22. All Best Buy and Best Buy Mobile standalone stores, as well as BestBuy.com, will have the tablet exclusively at launch. The HTC Flyer is a fast, portable, light-weight tablet that integrates the immersive and highly intuitive HTC Sense™ experience and enables content including videos, music, games and more to be easily accessed and enjoyed. The addition of the HTC Flyer to our tablet lineup gives Best Buy further opportunity to help connect customers with the mobile technology that best meets their needs.
We're still not sure if it'll come with a stylus or not, but one thing we do know is that this device provides a completely different experience than the 10.1″ stock Honeycomb tablets we're seeing in masses.  It's only 7″, runs a tablet version of HTC Sense over Android 2.3 instead of 3.0, is incredibly light, and allows users to take advantage of its unique Scribe technology (once they buy a pen of course).  It's definitely been on our radar since it was unveiled at MWC just a few months back.
Anyone still interested in the Flyer?  Too small?  Is the lack of Honeycomb a killer?