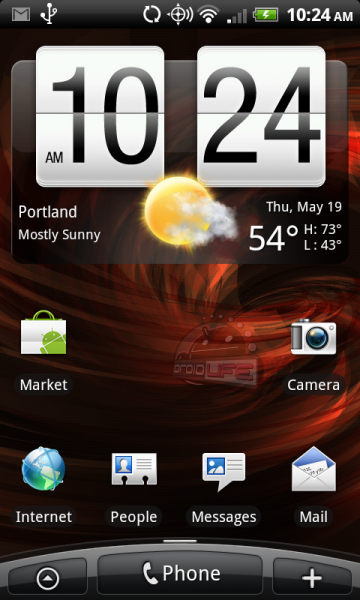 Thanks to XDA member Tmartin03, the Gingerbread (Android 2.3) leak for the DROID Incredible that popped up this morning is zipped up and ready for flashing.  From what I can tell, everything works including the camera.  And I apologize if I'm behind in Incredible updates, but FastBoot appears to now be available and 720p video recording is back(?).  It's still old Sense and doesn't have switchable skins or anything, but it will bring you up to Android 2.3.3.  
Download:  TMartinPPC_GingerInc_v1.0.zip | New Radio
Instructions:
*Includes Superuser.

*NOT FOR INCREDIBLE 2.
1.  Download the GB file from above and drop it on your SD card.
2.  Boot into Clockwork Recovery and perform a factory reset.
3.  Choose "install zip for sd card" and locate the file from above.
4.  Install it.
5.  Enjoy!
Update Radio:
1.  Download "New Radio" file from above and drop on root of SD card.
2.  Boot into HBOOT by holding Volume Down and Power until it loads.
3.  Follow prompts to flash the PB31IMG.zip file.
Via:  XDA, XDA (radio)