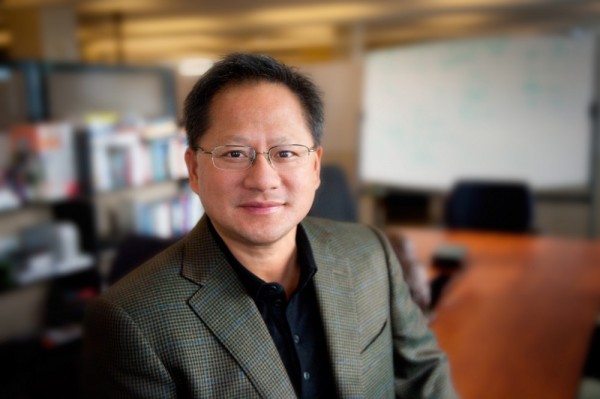 NVIDIA CEO Jen-Hsun Huang is a pretty entertaining dude.  We watched him tear up the stage at CES this past January with infectious amounts of energy over his brand and the future of Android tablets using Tegra 2 processors.  And now we're watching him make bold predictions over the future of that same tablet industry, which he thinks will mimic that of the smartphone.
On Monday, at Reuter's Global Technology Summit, he tossed out the idea that in 30 months or so, Android tablets will eclipse those from Apple.
"The Android phone took only two and a half years to achieve the momentum that we're talking about. I would expect the same thing on Honeycomb tablets," Huang told the Reuters Technology Summit in New York on Monday.
It's hard to argue with his logic there, but man, it's going to be a rough ride especially after looking at the lack of success from this first wave of Honeycomb tablets.  Sure, the XOOM and Transformer are quality products, but you can't with a straight face say that they have been a success to either Motorola or Asus.
Huang is however hoping that his next release, the Kal-el quad-core processor, will help take Android tablets to the next level.  So far, NVIDIA has 10 players ready to use this new chip (5 phone and 5 PC manufacturers) which is expected to be ready for prime time tablet use by the middle of this year and in phones towards the end.  Lofty expectations I'd say, especially knowing that things like 4G LTE can't find a way to play nicely with their current crop of processors.
What do you guys think, does Android stand a chance as a tablet OS?  We know that it took a couple of years for the smartphone side of things to come around, but is this gap between the iPad and us to big to overcome?
Via:  Reuters