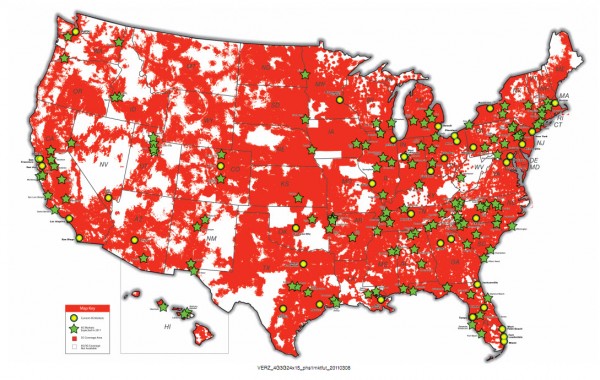 Verizon is taking to Twitter today to announce the next batch of 4G LTE cities, that they teased us with on Friday.  So far we have at least 6 new cities and some expanded coverage in Philadelphia.  The activation of service is not supposed to go live until this Thursday, May 19, but we wouldn't be surprised if these cities are turned on within the next 24 hours.
Philadelphia, PA (expanded coverage)
Gainsville, FL
Pensacola, FL
Tallahassee, FL
Mobile, AL
Montgomery, AL
Fayetteville-Lumberton, NC
Anyone enjoying new 4G yet?
Cheers Gorgio!