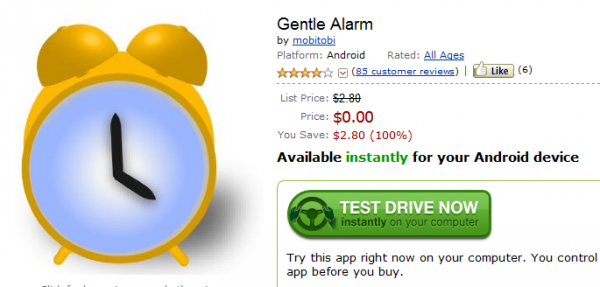 The best alarm app on Android is free today through the Amazon Appstore.  Gentle Alarm, which has been downloaded more than 50K times as a paid app and well over 100K as a trial, is rivaled by no other app in its category.  Normally priced around $3, this is one of those apps that you should get even if you don't plan on using it all that often.  You never know when you may need an alarm while on the go, and this is the best.  Save yourself $3.
Market Link
Cheers Joe!
______________________
Some of our best videos.