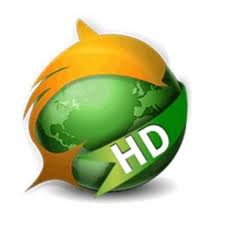 Our friends behind the ever-popular Dolphin Browser HD are getting ready to show off their new HD V5.0 at Google I/O this week and asked us if we thought our readers would be interested in beta testing it.  Of course our answer was "Yes!" as we know how much all of you looooove testing a new app.  So here is the deal – it's Dolphin HD 5, will be shown at Google I/O, has better performance, a new UI, and a ton of new features.  If that sounds sweet, then all you have to do is tell Dolphin why you would be an awesome beta tester and they'll send you a link on May 10 (tomorrow) to start using it.
How to enter:
Tell them "Why would you be a good Dolphin HD v5.0 beta tester?", using hashtag #dolphinhd5 and should @dolphinbrowser  if you choose leave message on twitter.
According to your reasons, they will pick the most persuasive messages and the corresponding followers or fans to be their beta version testers.
Don't forget to leave your email address to them when you send them the short messages, so that they can contact you directly
They will send you the download link around May 10.
More info.
And don't forget, we are also on Twitter and Facebook.  [shameless]