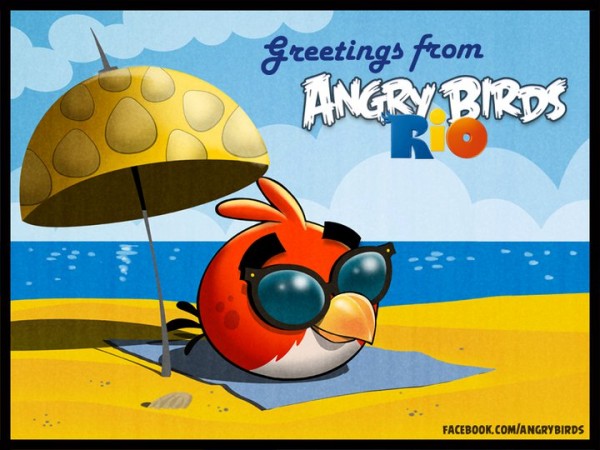 Another Angry Birds update is on the way, this time for the Rio edition.  Since it's May now, the new set of levels will be made available just as the game hinted towards back at release.  No idea what the theme will focus on, but going off of the previous two playable levels, we'll likely see some new animals to attack.  The announcement was made via Facebook:
Squawk! Hold on to your hats, people: the first update for Angry Birds Rio lands next week! Get ready for more marmoset-mauling action and more juicy secrets to discover. Did you already find all the Golden Pineapples and Bananas?
And we're just guessing here, but since the game was originally launched through Amazon, we'll assume it'll hit that market first.  But, there is an ad-spammed version in the regular Android Market that will likely see it as well, so just keep an eye for both.
Via:  Facebook