Yes!  Google Docs for Android has finally arrived and it's looking feature packed.  You can now access your G-Docs from anywhere and from any account, share items with contacts, upload docs from phone, open through Gmail, and even perform a variety of functions through a new widget.
The coolest feature though, is clearly Google Docs' ability to take a photo of an image with text and turn it into an editable document.  You can also turn photos with text that are already on your phone into editable documents that will appear in your list of files almost immediately.
Works on all Android 2.1+ phones.  And yeah, it's free.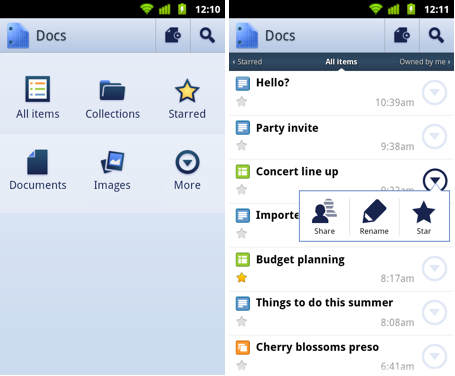 Via:  Google Mobile