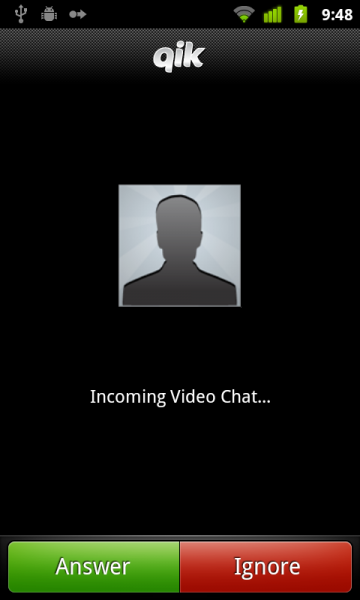 Previously, Qik was only available as a video chatting option to those that purchased a device with it pre-installed, but as of today, everyone with a front-facing camera can enjoy the service.  Video chats from everywhere and with everyone are supported, including those with your random friend that owns an iPhone.
One thing I'd like to note is that Skype actually owns Qik.  Yep, the same Skype that was supposed to release a video chatting app of their own on Verizon almost a month ago when the Thunderbolt was released.  Odd, but whatever.  Grab Qik for free in the market!
Market Link
Via:  Qik
______________________
Some of our best videos.