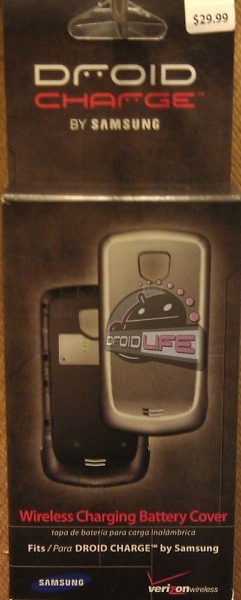 An inductive charging cover for the HTC Thunderbolt popped up on Verizon's site last night, but now thanks to the picture you are seeing above, we know that it won't be the only 4G phone on Big Red throwing a wireless power party.  The DROID Charge, which was just announced, is going to receive a similar back piece to allow for wireless charging on one of LG's new Powermat-esque pads and at $29.99 it might be cheaper than the Tbolt's.  Oh, and we're also pretty sure the new DROID Incredible 2 will see a similar accessory.  Looks like pad charging is the way of the future.  Are you excited?  
If you aren't familiar with wireless charging, you'll want to check out this video from our friends at BGR:
And more from Androinica:
Cheers Spaniard!