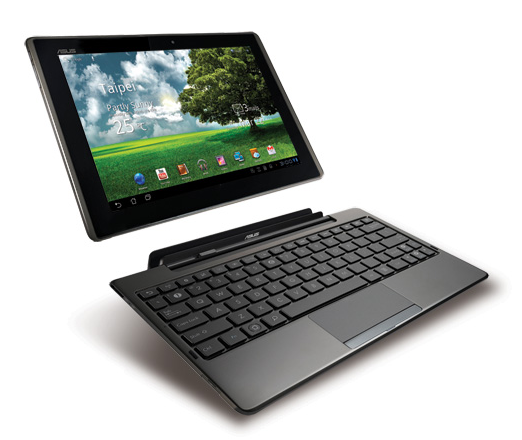 We made mention of the Asus Transformer (yes, we refuse to say Eee Pad) a week or so ago when a $399 price point leaked out of Best Buy, so today's announcement that $399 is indeed the price is music to our ears.  Well, $399 is the price of the 16GB model, but if you want to double that storage, you'll have the choice of a 32GB model for just $100 more at $499.  They are also making the sweet little laptop dock available for an additional $149, which I'm assuming is the reason that many of you are interested in this tablet?  Actually should have more reasons to buy it than that, as the Transformer is shaping up to be one of the best Honeycomb tablets yet.
It will be available at almost every major electronics retailer including Best Buy, Fry's, Staples, Walmart, Target, OfficeMax and Amazon.
Oh, and if you want to win one, check out their Facebook page.
Cheers Chris!