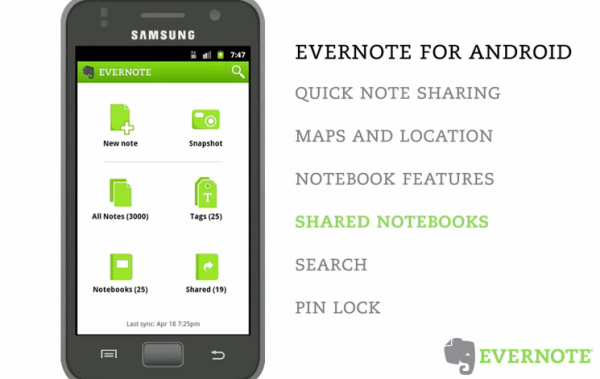 So Evernote just received a giant update today, bringing it up to version 3.0.  In it, you'll find everything you see listed above.  I'd say more, but instead I need to ask a few questions to all of the Evernote users in the building that I've been dying to find answers to.
What exactly do you all use this app for?  It seems to have this cult following of tech geeks, but I'm just not getting it.  What are you all taking notes of?  I used it for X-mas gift lists last year and have used it for grocery trips at times, but other than that, I'm struggling to find reasons for this to be in my life.  Is there an underground note-taking society that I need to join?  Are you all sharing pr0n collection lists?  I'd love to hear what I'm missing out on.
Oh, and new feature video after the jump.  
http://www.youtube.com/watch?v=usUg-CdJEKo
More info at the Evernote blog.