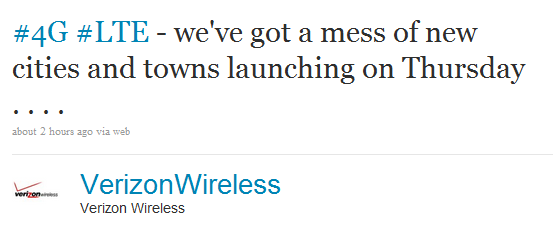 HTC Thunderbolt owners, prepare for more 4G LTE coverage.  Verizon just announced via Twitter that they will activate their shiny new high speed network this Thursday in a "mess" of cities and towns, most of which should be from this list.  Just tell me that Portland will be one of them…please?
And if you see that 4G icon pop up on your device for the first time, be sure to let us know in the comments here, but most definitely on Twitter.
Via:  Twitter
______________________
Some of our best videos.