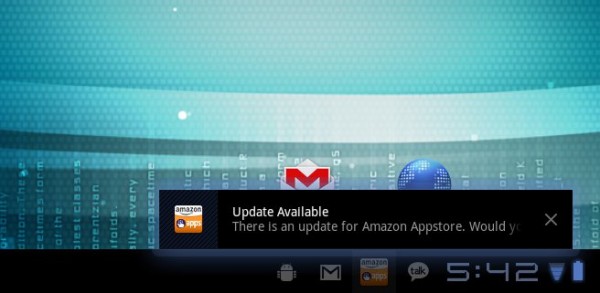 An update to the Amazon Appstore just went live, and it doesn't appear to be all that pretty.  Once you are pinged through your notification bar to update, you'll be asked to replace your old Appstore with the new one bringing you up to version 1.08 which you can see in the screenshot below.  When I call it unpretty though, I mean that it appears to break almost all of the images that belong to apps.  App installing still works, but damn is this thing ugly with all of these "No Image Available" placeholders.  And still no word on what this update includes, but it doesn't look to be anything major.
Update:  Non-updated markets are also seeing broken images.  What up, Amazon?
Update 2: I guess this is the second update. Whoops!   
And this is what it looks like now…broken.
Cheers to everyone who tipped us!