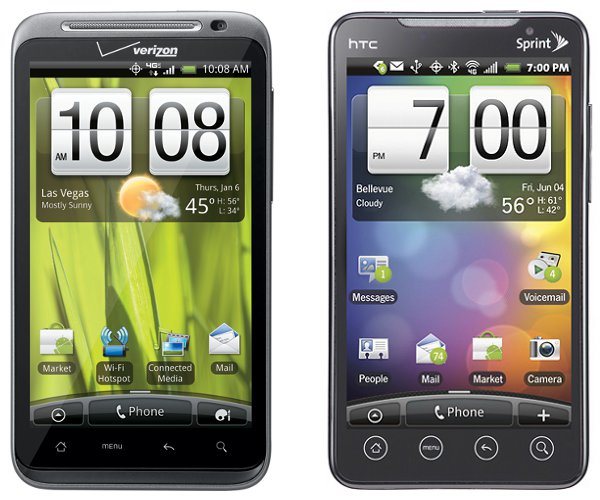 Research firm BTIG decided it was time to for Verizon's HTC Thunderbolt to battle it out with Sprint's HTC EVO 4G to see who's 4G network reigned supreme.  As you can probably imagine, it wasn't much of a competition.  Big Red's new LTE network is the closest of any carrier's network to resembling true 4G, and this was clearly apparent after 1,000 tests were completed in New York City.  
Testers used the mobile hotspot app on both phones to provide network access to a Toshiba laptop and iPad2 and these were the results:
Again, the numbers aren't close, but I'm not sure that many of us expected them to be.  The interesting notes here are the fact that BTIG claimed that Verizon's brand new network had better overall coverage than Sprint's almost 3-year old network.  They also had to toss out the fact that the TBolt has slightly better battery life.  Priceless.
Via:  BGR, BTIG Research