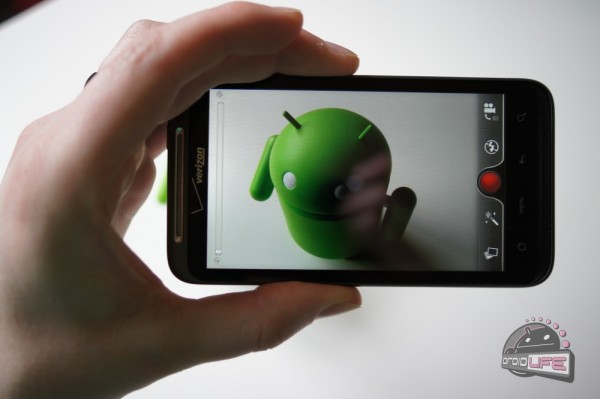 Our inbox has been filling up slowly with frustrated videographers who noticed that the sound quality in videos taken with their brand new HTC Thunderbolt has been, well, awful.  After multiple back-and-forth conversations with both HTC and Verizon, one of our readers seems to have received a slightly favorable response that could include an update in the near future to fix the issue.  Apparently, they've narrowed it down to a problem with noise cancellation…  
Dear Nathan,

Thank you for the reply.

Nathan, as I stated in my 2nd reply, this information is, also, used for updates for the phone. The low sound is due to the device's noise cancellation feature. When taking a video from a distance, the noise cancellation feature blocks out a lot of the other noise therefore making the video sound lower. Keep an eye out as there may be a future update at HTC – Mobile Phones, Smartphones, Cell Phones, PDAs.

In the meantime, you can download a 3rd party application from the Marketplace. Search for video or camcorder recorder. Again, we apologize Nathan, for any inconvenience. To send a reply to this message or let me know I have successfully answered your question log in to our ContactUs site using your email address and your ticket number.

Sincerely,

Carol HTC
And just after receiving this email and while working up this post, it looks like someone over at Android Central's forums received a similar response…
It is our pleasure to provide you with the best possible assistance for all questions and concerns you might have regarding your HTC Thunderbolt.

This is an issue with the noise cancellation software. We are seeing that all noise is canceled out by the phone. HTC is currently working to resolve this issue with a software update.
So a fix is on the way.
Cheers Nathan!